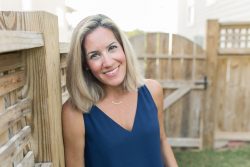 Part of Whole Health Coaching is discussing how YOU became the person YOU are today – What brought YOU to me? What do YOU need to change? What do YOU need to do differently, what is YOUR ultimate goal, and HOW do YOU get there?! Then we create THE plan!!
We will create a plan TOGETHER which will include dietary and fitness advice that YOU can adhere to and will bring you steps closer to your weight & nutrition goals. Each week we will go over that plan and adjust based on results
I'll work out with you and train you for optimal results
I'll eat with you and teach you healthy recipes you can enjoy day after day
We'll go grocery shopping so I can point out what you should be buying and shouldn't
I'll teach you how to increase your metabolism and make your body burn its own fat for energy
I'll listen when you tell me you can't, and I tell you YOU CAN!
Group Therapy Support Group for BED "Close the Fridge"
Did you know Binge Eating Disorder (BED) affects 60% of Americans and is the leading cause for type 2 diabetes? Most people with BED go undiagnosed and people suffer in silence. I have dedicated the last ten years of my studies to creating new treatment methods for those suffering with food addiction, emotional eating, unquenchable cravings and the symptomatic trauma and stress those with the disorder suffer. My treatment for BED combines all the necessary remediations needed to help control the binge cycle, regain control, learn new healthy coping habits to avoid the first bite or to stop eating, learn how to nourish your body with proper nutrition and the importance of exercise for metabolic health. Check out my weekly BED support group called "Close the Fridge" to get the support you need to change your life. It's easier to change habits when you have friends doing it with you.
Date/Time: Wednesdays from 7-8:30pm
Location: 125 Edinburgh South Drive Suite 105 Cary, NC 27511
Price: $25/week
RSVP to reserve a spot